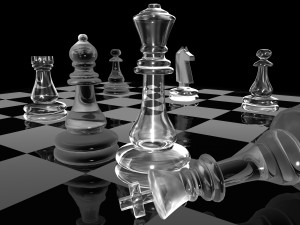 While management has been taught in schools of information and library science (SILS) for decades, classes on leadership are rare. Yet the ability to think strategically and lead change has never been more critical to institutions responsible for cultural heritage and organizations engaged in information management. Strategic Leadership is a seminar designed to equip SILS students with the skills, perspectives, and frameworks needed to help an organization achieve its mission or realize its vision.
Topics include exerting influence at every level through strategy, project management, organizational culture, and change management. The course combines readings and in-depth discussions with assignments designed to develop the student's skills to think strategically and lead effectively. Over the course of the semester, we delve into the roles and tasks of strategic leaders and the contribution of strategy to building organizations that achieve lasting impact.
In each class we will focus on a particular set of management and leadership approaches and skills. The goal of each class will be to develop the student's ability to distinguish between effective and ineffective strategies of leadership. We will accomplish this by defining key concepts, discussing and analyzing relevant cases, engaging in exercises, and completing a team project.
This course employs a dual focus on practice and conceptual thinking. The readings introduce key concepts and useful ways of thinking about common situations in complex organizations. Class exercises and assignments provide opportunities to apply theories, concepts, and research findings to particular situations, sectors, and fields of interest to SILS students and to hone skills in problem definition and problem solving. The written assignments, including the team project, ask you to consolidate your insights and to practice your analytic and critical-thinking skills.
Course Goal
The purpose of this course is to develop in the SILS students an understanding of and an enhanced capacity to take on roles and responsibilities of strategic leadership.
Student Learning Objectives
Among others, the course objectives include the ability to translate management and leadership theory into practice. More specifically, upon successful completion of the course, students should be able to:
Identify and respond effectively and efficiently to organizational opportunities and threats
Add value to library services by understanding, anticipating, and fulfilling users' needs and expectations and capitalizing on opportunities
Develop a budget that corresponds to strategic organizational goals
Create a culture of empowerment for the achievement of both organizational and personal goals
Assess the performance of an organization and devise a plan for continual improvement and systematic innovation within the context of its operating environment